Podcast (sunday-thoughts): Play in new window | Download | Embed
Subscribe: Apple Podcasts | Google Podcasts | Spotify | Amazon Music | Android | Pandora | iHeartRadio | Stitcher | Podchaser | Email | Deezer | RSS | Subscribe to Sunday Thoughts
Sometimes we read passages in the Bible and simply gloss over the words. What did the words really mean to the writer and what do they mean to you when you're looking for hope. Sunday thoughts on Psalm 31.
Timestamps, Links, & Resources
0:00- Intro
God in the Pits: Confessions of a Commodities Trader
God in the Pits: Confessions of a Commodities Trader [Ritchie, Mark Andrew, Gilbert, Lela] on Amazon.com. *FREE* shipping on qualifying offers. God in the Pits: Confessions of a Commodities Trader
My Trading Bible
My Trading Bible [Ritchie, Mark Andrew] on Amazon.com. *FREE* shipping on qualifying offers. My Trading Bible
About Norman Geisler
https://normangeisler.com/
2:56- Thoughts from Afghan Christians on Psalm 31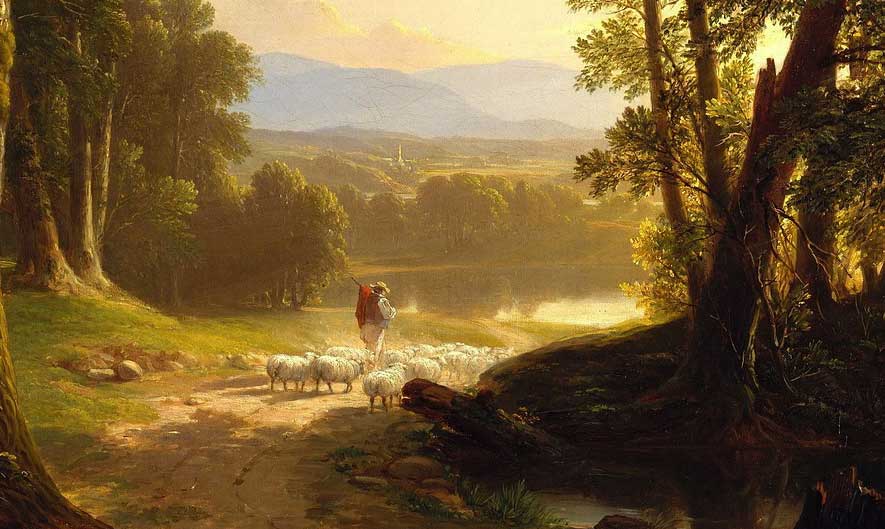 Psalm 23: A Praise for Spiritual Warfare
The 23rd Psalm is familiar  to many.  It is a reminder of God's faithfulness and evokes beautiful mental imagery.  We can imagine beautiful hillsides, lush pastures, and the peaceful streams.  Even in our Biblically illiterate culture, if people know any passage of Scripture, it is likely to be this one. It is encouragement in times […]
raisedtowalk.org
16:09 Afghanistan News
Just a Reminder, the Taliban are Terrorists
After the Doha Agreement, the Taliban attacks increased
In 2020, when the Taliban promised a "reduction in violence", they conducted more attacks on Afghan military, government, and civilians than at *any time* since 2001 – up by about 1/3 since the year before.

The sad truth is: sometimes diplomacy causes more violence, not less 🇦🇫 pic.twitter.com/cq2lsjTtCM

— Stephan Jensen (@StephanAJensen) July 19, 2023
June 21, 2023: Some disconnect within the Taliban government
https://t.co/N5J8PNEi47 pic.twitter.com/UzWaSPp4Fu

— Carla Alvarez (@RaisedtoWalk) July 22, 2023
July 19, 2023: Taliban's Ministry of Vice and Virtue Sets Confiscated Musical Instruments on Fire
https://www.afintl.com/en/202307190938
July 22, 2023: Taliban assaults women in Herat province for not complying with dress code
Taliban assaults women in Herat province for not complying with dress code
The Taliban shoot at women with water hoses and fire over their heads because of their protests.
Today, Afghanistan women fighters came to the streets of Kabul to defend their rights despite security threats. And this women's demonstration was shot by the Taliban group .The hostility of the Taliban group against women is increasing day by day. Please support the brave… pic.twitter.com/Vo50hUKLCW

— Afghanistan Womens And Children S.W.O (@AWCSWO) July 19, 2023
More propaganda
First the UK, now Korea. Watch the Taliban hire @YouTube influencers next for their propaganda campaign https://t.co/aFrNKZYvAo pic.twitter.com/UGJYnyVLlP

— Carla Alvarez (@RaisedtoWalk) July 19, 2023
* FORMER AFGHAN MP, RAMAZAN BASHARDOST, REPORTEDLY ARRESTED  –  Several reports have come in concerning the possible arrest of former MP Dr. Ramazan Bashardost.  Dr. Bashardost, who was also a former Minister of Planning and an Afghan presidential candidate may have been tortured shortly after being picked up by GDI Agents.  His current whereabouts are unknown and many in the Hazara community are concerned that he is still being interrogated by the Taliban.
From the Afghan Digest
https://afghandigest.substack.com/p/daily-evacuation-brief-july-20-2023
* TALIBAN CONFIRMS DECISION TO PROHIBIT WOMEN FROM TAKING UNIVERSITY ENTRANCE EXAM  –  Some rumors had been swirling for months that women might finally be allowed to take the Kankor entrance exams.  Many had high hopes they would be allowed to sit for the exam after receiving invitations to apply earlier in the year.  However, in a letter signed by the Minister of Higher Education, those hopes were dashed and no women will be allowed to take the exam in 2023.
From the Afghan Digest
https://afghandigest.substack.com/p/daily-evacuation-brief-july-20-2023
* ATTORNEY GENERAL'S OFFICE IN AFGHANISTAN HAS BEEN ABOLISHED  –  The Taliban announced it would dissolve the Attorney's General office and a new institution called the Directorate of Supervision and Prosecution of Decrees and Orders will take its place.  While the Taliban have framed the move as a 'streamlining' method, many point to the title as confirmation that the Supreme Leader wants a loyal department to enforce his proclamations and edicts.  There are concerns the new directorate will not be able to carry out civil cases and will instead rely on vague Sharia precepts to make rulings.
https://theprint.in/world/afghanistan-taliban-abolishes-attorney-generals-office/1676052/
In 2021, the Taliban took over the bar association.
2021 Country Reports on Human Rights Practices: Afghanistan
For more Afghanistan updates, subscribe to the Afghan Digest on Substack
https://afghandigest.substack.com/
24:02- Kind of like Texas
Our much and long indicted Attorney General, Ken Paxton finally got impeached. It is utterly disgusting to me that anyone would give money to back and support that crook. If you know what he is and continue to support him, you are just as dirty as he is.
Ken Paxton, impeached and suspended from office, raised $1.7 million in less than 2 weeks
Paxton's campaign said 2,343 donors contributed to the Republican attorney general in 12 days when a fundraising freeze lifted after the regular legislative session.
https://www.texastribune.org/2023/07/17/ken-paxton-fundraising-impeachment/
Like our Lt. Governor, Dan Patrick, who accepts $3 million from a PAC backing Paxton and then promptly issues a gag order on all of the impeachment trial participants. Patrick likes to get up on stage at the Woodway campus at Second Baptist. Life is short, eternity is long and Calvinism is a lie … you might be very surprised at what Jesus will have to say to you.
July 18 2023: Pro-Paxton group gives $3 million to impeachment trial judge Dan Patrick
Defend Texas Liberty was the lieutenant governor's largest benefactor in late June, providing a $1 million donation and $2 million loan to his campaign.
https://www.texastribune.org/2023/07/18/ken-paxton-impeachment-dan-patrick/
July 17, 2023: Acting as Paxton impeachment judge, Lt. Gov. Dan Patrick issues sweeping gag order
"Prejudicial and inflammatory statements" from both sides have jeopardized the ability of senators to offer fair and impartial justice, Patrick says. Violators can be found in contempt, jailed and fined.
https://www.texastribune.org/2023/07/17/ken-paxton-impeachment-gag-order/
24:57- AFghans in Pakistan
Posturing by IOM-Pakistan
Do you know what would REALLY help their mental health @IOM_Pakistan?

👉 Allowing them to register as refugees so they can work, aren't constantly bled dry trying to get Visas, can get medical care, rent a home, & their kids can go to school.

THAT would be SUPER helpful https://t.co/JSxQWjQWFn

— Carla Alvarez (@RaisedtoWalk) July 20, 2023
Possible Crimean-Congo Fever in Pakistan
PAKISTAN CONCERNED OVER POSSIBLE SPREAD OF CRIMEAN-CONGO FEVER AFTER AFGHAN NATIONAL DIES IN PESHAWAR  –  The Afghan man died from the disease on 8 July, and health officials say that at least 8 other cases have been reported in Khyber Pakhtunkhwa.

— Lark Abroad (@Larkabroad) July 21, 2023
25:02- Afghanistan and the West
There is a push at the UN to whitewash the Taliban
The UN is also complicit in the attempt to white wash the horrific terrorist actions of the Taliban https://t.co/pGTQ8WVgwh pic.twitter.com/xo21xz9fEy

— Carla Alvarez (@RaisedtoWalk) July 20, 2023
.@AFIntlBrk has reported a fraudulent case that exposes the United Nations' double game in the Afghanistan's women issue.

Last month, at a United Nations Human Rights summit, a woman named Madina Mahboobi, who was unknown to everyone, including Afghan women's rights activists,… pic.twitter.com/tAhd2ZSU6i

— Natiq Malikzada (@natiqmalikzada) July 21, 2023
26:39- Useful idiot of the week – Tobias Ellwood
Tobias Elwood, a British MP, gushes over the "transformed" Afghanistan under the Taliban and suggests relations are restored. The backlash is intense.
July 18, 2023: Tobias Ellwood is being the Taliban's useful idiot
https://www.spectator.co.uk/article/tobias-ellwood-is-being-the-talibans-useful-idiot/
BREAKING NEWS: @Zabehulah_M33 denies allegations that he has been sacked after @Tobias_Ellwood accepted new job as chief spokesperson for the #Taliban. pic.twitter.com/r3Acsx36V2

— Stephan Jensen (@StephanAJensen) July 18, 2023
1/2 So many problematic & offensive statements by @Tobias_Ellwood; his video, his interview @BBCYaldaHakim asking if she has been to Afghanistan🤦‍♀️ & to top it off the @Telegraph article in which he writes: "Taliban authorities are no more visible than our own police in London" 😱 pic.twitter.com/87Z7mzvPPY

— Sara de Jong (@de_Jong_Sara) July 18, 2023
Somehow he forgot to mention the Brits who have been detained under the suspicion of being spies, even though they clearly aren't.

— Lemon Submarine (@submarine_lemon) July 18, 2023
This man deserves every single social media drag he accumulates.

Where are the women in your video, @Tobias_Ellwood ? Huddled in their homes, unable to do the important work Afghans need for economic and human success.

No engagement can be accepted until that is rectified. https://t.co/pYd7qhJ2yx

— Beth Bailey (@BWBailey85) July 18, 2023
Nothing to see here, just the Chair of the Defence Select Committee putting out what is basically a Taliban propaganda video.

Incredibly embarrassing from one of Parliament's most consistently embarrassing MPs. https://t.co/CWr101ssfa

— Oliver Wilderspin 🇯🇪 (@OliverJSY) July 17, 2023
"Somebody needs to make him take this down. I received photographs this morning of three people murdered by the Taliban due to their work for the West, and of a three year old whose arm was broken because his Dad worked for the British." Trina Lawrie @trina1982t2
Somebody needs to make him take this down. I received photographs this morning of three people murdered by the Taliban due to their work for the West, and of a three year old whose arm was broken because his Dad worked for the British.

— Trina Lawrie (@trina1982t2) July 17, 2023
July 19, 2023: Tory MP Tobias Ellwood apologises for praising Afghanistan under Taliban rule
The chair of Parliament's Defence Select Committee said he 'made a mistake' and has since pulled down the clip, after outcry from his colleagues
https://inews.co.uk/news/politics/rishi-sunak-investigate-senior-tory-mp-tobias-ellwoods-afghanistan-video-silly-naive-2489341
July 19, 2023: Tory MP Tobias Ellwood deletes video 'lauding' Taliban in Afghanistan
The Commons Defence Committee chairman faced criticism from fellow Conservatives over the clip.
https://www.independent.co.uk/news/uk/tobias-ellwood-taliban-helmand-province-conservatives-zabihullah-mujahid-b2378497.html
July 19, 2023: Tobias Ellwood: I got it wrong on Afghanistan clip, says Conservative MP
A senior Tory has expressed regret for posting a video in which he said Afghanistan had been "transformed" under the Taliban.
https://www.bbc.com/news/uk-politics-66250592
28:20- Texas's horrific treatment of immigrants
I mentioned a state part, it is Brazos Bend State park
https://tpwd.texas.gov/state-parks/brazos-bend
The razor wire along the bank of the Rio Grande is bad enough, but it gets worse …
I can't help but have bad, really bad thoughts and wishes for Abbott. He has no business depriving wildlife of water or clearing the banks of vegetation, forget laying fatal traps for human beings.

Such an evil person. Rotten to the core. https://t.co/deNX1zRgFn

— Purple Rain 7🛹 (@PurpleRain713) July 16, 2023
July 17, 2020: Exclusive: Texas troppers told to push children into rio Grande, deny water to migrants, records way.
https://www.houstonchronicle.com/politics/texas/article/border-trooper-migrants-wire-18205076.php
The viciousness of Greg Abbott's pandering. Barb wire in the Rio Grande
A farmer trying to get Texas troopers to remove the "booby-traps" of razor wire that they've placed on his land was told that the illegal order to violate his property rights was coming "from the top" and that they weren't going to remove it.https://t.co/U3gICwvysS

— Beto O'Rourke (@BetoORourke) July 19, 2023
A whistleblower describes what Abbott instructed border patrol to do.
"The email highlights several distressing incidents witnessed by the trooper. In one instance, a pregnant woman was found caught in the razor wire, experiencing excruciating pain as she suffered a miscarriage. Another incident involved a four-year-old girl who fainted due to heat exhaustion after attempting to traverse the wire, only to be forcefully pushed back by Texas National Guard soldiers. Furthermore, a teenager fractured his leg while navigating the water around the wire and had to be carried by his father.

The trooper's email also reveals that Texas has strategically placed razor wire-wrapped barrels in certain sections of the river with high water levels and low visibility, effectively setting what they referred to as "traps." This dangerous setup has inadvertently compelled migrants to venture into "
In a troubling email sent by a Department of Public Safety trooper, new details have emerged regarding Gov. Greg Abbott's border security initiative in Texas. According to the trooper's account, officers have been specifically instructed to forcibly push small children and… pic.twitter.com/bis3NuvvdD

— Brian Allen (@allenanalysis) July 18, 2023
You want to understand how German citizens could possibly work in concentration camps or running gas chambers? Well, we are seeing the same mindset playing out at the Texas border. These are human beings whose lives are being snuffed out by those in power. It's sickening. https://t.co/4LBrsCfXC3

— Tina, who Speaks Her Mind (@speaks_who) July 18, 2023
Sometimes I have to pause to figure out where the story in the tweet is taking place. What is going on in Texas is much too similar to stories coming out of Afghanistan and Pakistan pic.twitter.com/2X4t0v0AbG

— Carla Alvarez (@RaisedtoWalk) July 18, 2023
The Justice Department is looking into Abbott's actions
United States Department of Justice looking into Texas' treatment of migrants at the border https://t.co/CuyvA35uyO

— Scott Braddock (@scottbraddock) July 20, 2023
After the recent changes to defensive asylum, there is a ban on requesting asylum at the border except for a few minor exceptions, unless they do so through an appointment with the CBP One app, which are very limited.
May 22, 2023: What is President Biden's proposed 'asylum ban' and what does it mean for people seeking safety?
https://www.rescue.org/article/what-president-bidens-proposed-asylum-ban-and-what-does-it-mean-people-seeking-safety
Most of the people crossing the border illegally, immediately present themselves to border agents to request asylum … they will now, under the current laws, most likely be deported automatically and get a ban on their ID. We are now no better than Pakistan, a third world country, in terms of asylum protection.
April 12, 2023:
'All the doors are closed to Afghans': from fall of Kabul to limbo in Mexico
https://www.theguardian.com/us-news/2023/apr/12/afghan-asylum-seekers-mexico-us-border
Jan 11, 2023: CBP to begin requiring mobile app for asylum seekers to request protection at ports of entry
https://www.sandiegouniontribune.com/news/immigration/story/2023-01-11/cbp-mobile-app-asylum-seekers
The point is, that this whole "crisis at the border" is completely manufactured and Abbott's cruelty and inhumane treatment of migrants is grounded in nothing other than his own depravity.
New: Texas is violating international law and has ignored requests by the federal government to get info on the razor wire fence and floating border buoys@GregAbbott_TX has previously said Texas is not asking for permission#txlege #border #Immigration https://t.co/l7oUHNllDq

— Aarón Torres (@AaronTorres_) July 18, 2023
Cruelty from @GregAbbott_TX, @tedcruz & other TX Rs on immigrants is jarring but not surprising. It's their utter incompetence that's underreported. They are spending billions abusing landowners & denying freedoms – while making the border worse. #txlegehttps://t.co/Hk2gLWVoLE

— Matt Angle (@LSPmatt) July 19, 2023
What @GregAbbott_TX calls "undocumented immigration" is, most of the time, asylum seekers. Who, under Biden's current ban on defensive asylum, would have immediately been deported anyway. Abbott's cruelty is grounded in nothing but his own depravity.https://t.co/Zj7o974nM8 https://t.co/PSoCoy7eGH

— Carla Alvarez (@RaisedtoWalk) July 21, 2023
This is Abbott's response to distract from the misery he's inflicted on Texans. If he weren't bought and paid for by big donors, he would be more concerned about the welfare of the residents of the state as a whole.
This is the first year Texas has ranked dead last for quality of life, along with dropping out of the top five states for business for the first time. https://t.co/rRAATVxT6y

— Houston Chronicle (@HoustonChron) July 21, 2023
40:46- U.S. Immigration and SIV applications
SIV applications processed as of March 31, 2023
Report to Congress on Posting of the Afghan Special Immigrant Visa Quarterly Report
https://travel.state.gov/content/dam/visas/SIVs/Afghan-Public-Quarterly-Report-Q2-April-2023.pdf
Step 4 – 69,05922 principal applicants were pending COM approval. These applicants submitted all their documents and were being reviewed for COM approval.
Chuck Grassley shoots down Afghan hopes for relief
One hope shot down. Grassley's "security concerns" are bogus. These are people who served WITH our troops. The security clearances happened BEFORE they started. Are you saying the military don't know how to vet them? Hopefully the reintroduced Afghan Adjustment Act passes. https://t.co/5q04CFeY54

— Carla Alvarez (@RaisedtoWalk) July 22, 2023
July 19, 2023: House-approved Defense Bill Does Not Increase or Extend Special Immigrant Visas for Afghans
https://www.voanews.com/a/house-approved-defense-bill-does-not-increase-or-extend-special-immigrant-visas-for-afghans/7186928.html
US Department of Defense Outsourcing Vetting of Afghan Visas
https://afghandigest.substack.com/p/daily-evacuation-brief-july-22-2023