Podcast (sunday-thoughts): Play in new window | Download | Embed
Subscribe: Apple Podcasts | Google Podcasts | Spotify | Amazon Music | Android | Pandora | iHeartRadio | Podchaser | Email | Deezer | RSS | Subscribe to Sunday Thoughts
When things start going your way, suddenly everyone wants to be in your lane. The importance of watching out for mergers. Some Sunday thoughts.
Timestamps, Links, & Resources
0:00- Watching out for mergers
3:45- Watching out for manipulation
What does "As a man thinks in his heart, so he is" mean?
What does the Bible say about as a man thinketh?
What does "as a man thinks, so he is" mean? Today we are starting a Bible study series on the 10 most misunderstood Bible verses. "As a man think, so he is" is an actual verse, or at least part of a verse, but it is one of the most understood passages in the Bible today.

The popular (and wrong) understanding of Proverbs 23:7 focuses on the first half of the verse, "For as he [a man] thinks in his heart, so is he." I have seen a number of New Age, pagan, and even some Christian teachers take this verse and says that it refers to the "power of mind," connecting it to affirmations and the claim that we can manifest our own reality. Sometimes the phrase is shorten to "as a man thinks, so he is." If we only took the King James Version translation (and NKJV), we can see how people might think that this verse supports New Thought beliefs.
raisedtowalk.org
10:33- Remember the people who were there for you in the beginning
Kingwood to Celebrate Seventh Annual Picnic on the Park April 3rd
Join the Easter festivities on Saturday, April 3rd, from 10:00 am to 4:00 pm in Town Center Park, Ki…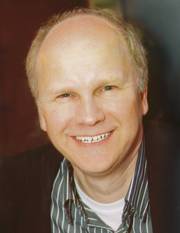 April 6 event, video: Luminaries gather at Holocaust March of Remembrance in Kingwood
KINGWOOD -- It seemed an odd location for a Houston Holocaust March. In the very furthest…
14:25- Thanks to our supporters
18:04- Update on Afghan immigrating to the US via Mexico
22:25- Girl Scouts, Classes, & Safe Houses
January 27, 2022: Exclusive | Afghan women fear for life as Taliban ban male doctors from treating them
https://www.wionews.com/south-asia/exclusive-afghan-women-fear-for-life-as-taliban-ban-male-doctors-from-treating-them-551218
December 26, 2021: Afghan women unable to travel without male relative to chaperone, says Taliban
https://www.abc.net.au/news/2021-12-27/afghan-women-require-escort-by-male-relative-for-travel/100726420
can't travel without
The Afghanistan Project Podcast with Leslie Merriman

32:59- Welcome Corps – immigration opportunities
34:30- Be aware of scammers
43:00- How to help Afghans