Podcast: Play in new window | Download | Embed
Subscribe: Apple Podcasts | Google Podcasts | Spotify | Amazon Music | Android | iHeartRadio | Stitcher | Podchaser | Email | Deezer | RSS | More
Thursdays are usually my thankful posts, but there has been so much this week and I want to talk about something else tomorrow.  What has been absolutely amazing to me is just how many answered prayers I've seen over the past of weeks.
Big stuff .  . . fast yes's.
What is a Fast Yes?
God answers prayer all the time, but sometimes our idea of the right timing is not His.  We are to pray according to His will, not ours and that doesn't always look the way we expect.
An answer to prayer can be:
His Will is the Best Outcome
We have been having monthly prayer breakfasts for our Bible study.  The class itself usually has between 50 and 70 people.  The prayer breakfast from 10 to 15.  It's just a time to fellowship and pray.
In this Bible study class, there had been a lot of brain tumors and eye problems, to the point where it was almost a little freaky being in the class.   I don't need either of those issue.
In February, a person in the class had a seizure.  When they took her to the hospital, they discovered she had a tumor the size of a golf ball in the front part of her brain.  It was really a shock.  She wasn't someone you would expect to have a problem like this . . . I guess no one is.
The class prayed for her.  People went to go see her, so much so that her husband had to cut it off and say no more visits.
She had the surgery.  She recovered very quickly and she had more clarity than she had had in a long time.
Before that, it had seemed to me that she was under a heavy, heavy load and carrying it pretty much on her own.  There had been some conflict and separation in the family.   But during this crisis, her family came together and there was restoration.
It would have been awesome if she had been healed through a miracle rather than surgery, but the aftermath of a miracle in this situation would have been much different.
The tumor would have been gone, but the family situation would have been exactly the same, and Mom would have gone on struggling on her own and the rest leaving her to it.
You can ask for anything in my name, and I will do it, so that the Son can bring glory to the Father. 14 Yes, ask me for anything in my name, and I will do it!
~ John 14:13-14
A restored family gives more glory to God and has more lasting benefits than an instantaneous miraculous healing.
 I had fainted, unless I had believed to see the goodness of the Lord in the land of the living.

Wait on the Lord: be of good courage, and he shall strengthen thine heart: wait, I say, on the Lord.
~ Psalm 27:13-14 KJV
Give Us a Fast Yes
So after this whole situation had occurred, we had a prayer breakfast.  During that time, we thanked God for her fast recovery and the healing of her family and my main prayer was that God would give us the wisdom, insight, and discernment to know if what we were praying for was not in his will, and that we would persevere and keeping praying for the "not yet's," but I asked him to give us some fast yes's so that we would be encouraged while we were doing so.
And we started getting the fast yes's.  I noticed this several months ago, but the past couple of weeks, there have been a lot of fast answers.  It's almost like you can see things being moved through prayer.
Teshuvah and an Open Heaven
Last year around this time I read Opening the Gates of Heaven by Perry Stone.  In it, he mentioned that a pastor once told him that "August was the month of answered prayer."  Stone also explained the time of Teshuvah in Judaism, which includes the 30 days prior to the 10 days of awe.
It corresponds to the 40 days that Moses spent praying for the Israelites after he went to get the second set of the 10 commandments.
It is a time of repentance, a returning . . . a returning to who God really meant us to be.
Create in me a clean heart, O God.
Renew a loyal spirit within me.
Do not banish me from your presence,
and don't take your Holy Spirit from me.
Restore to me the joy of your salvation,
and make me willing to obey you.
~ Psalm 51:10-12 NLT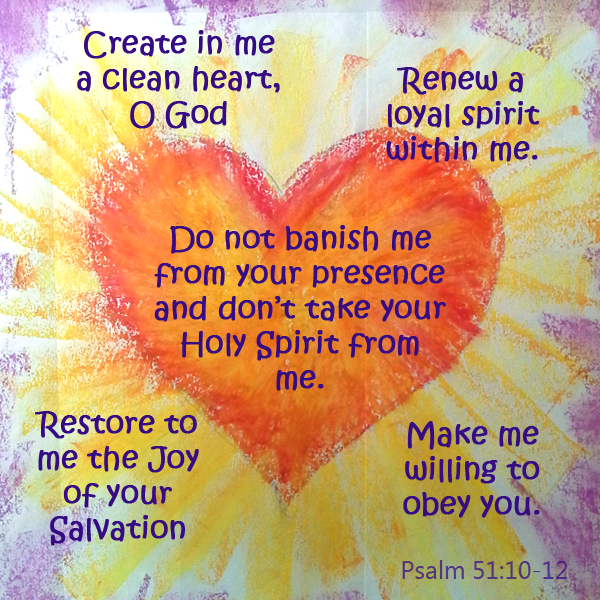 It is a time to confess our sins, to petition God to renew us in his plan for us, and to seal the promise for the new year on Yom Kippur.
This year, the season of Teshuvah begins on August 8, 2013 and ends on September 16, 2013, so we are right in the middle of it.
Abundance of Answered Prayers
So just from this past week:
My mom had been diagnosed with lichen planus and hadn't been able to eat without pain for several weeks.  My Dad called me Sunday to tell me that it was clearing up.
Someone in my Bible study had a prayer request for her son.  She put it on the list on Wednesday and asked God that he help him not only find a job, but that it would be with hours that wouldn't interfere with him attending church.  The next morning her son got a phone call for an interview.  He got the job and he is working Monday through Friday, 7 to 4.
That is a fast yes.  It wasn't even 24 hours.
Then there was a guy who gave as a praise the report of two people who had cancer who were healed/in remission.  I swear this guy is like a walking answered prayer machine.  When he had just joined our class a few months ago, he had put down on the prayer list a request for prayer for his mouth.  He had a white spot on his gums and was going in for oral surgery.  He went in for the surgery and the spot was gone.  He didn't have to have the surgery at all.
Then the week prior, the class director told everyone to pair up with someone and pray for them every day.  Just the where I was sitting, I ended up with two partners.  So I prayed for both of them and they prayed for me.
I messaged with one of the people on Facebook during the week.  She asked if I had anything specific, and I happened to have pain in my right eye that day.  I told her about it, and the next day there was no pain at all.
The second person I didn't talk to until the next Sunday.  She hadn't mentioned any specific request, and I hadn't either, so I just prayed for protection for her family.
So 36 hours before, a situation had popped up.  I'm not going to go into all the details, but in general I have issues with boundaries with my time and this had to do with a particular situation where it is very easy for me to let that get out of control.
I thought I had addressed it with the first correspondence, but then no, the dialogue kept going.  The whole situation was just so odd.  The timing, content of the exchange, and the context of the whole situation was just weird.  I was thinking, "What is going on with this?"
So when I got to class and talked to this person, she said, "I've been praying for you and for your time and that you are able to get your priorities in order."  We had talked a little about this a year before, but I wasn't even thinking about this now.
When she said that I thought, "Holy crap, that's what this is."
Her prayers pushed this situation up to the surface so that I was forced to set boundaries and bring it to a resolution.  Which I think it has been resolved, although I know holding boundaries is an ongoing thing.
Now I almost feel like telling people that if they are going to be praying for some major life change for me . . . warn me so I can be prepared to handle it.
Sometimes, many times in fact, God answering a prayer requires a change on our part so we are ready to receive it.