Podcast: Play in new window | Download | Embed
Subscribe: Apple Podcasts | Google Podcasts | Spotify | Amazon Music | Android | iHeartRadio | Stitcher | Podchaser | Email | Deezer | RSS | More
So what exactly is the "discerning of spirits?"
It is one of the Gifts of the Spirit.  The King James Version translates it as "discerning of spirits."  The English Standard Version translates it as "distinguish between spirits." 1 1 Corinthians 12:10. King James Version. Biblegateway.com.  
I think that both are true.
Purpose of Discerning of Spirits
As with all of the spiritual gifts, the purpose is to build up the body of Christ.  Each person is given a gift that is meant to work in coordination of another.  Because of that, Paul instructs the church:
Quench not the Spirit. ~ 1 Thessalonians 5:19 KJV
The discerning of spirits plays a role into building up believers to be mature in their faith.  It is one way that they can test the source and prove what is good.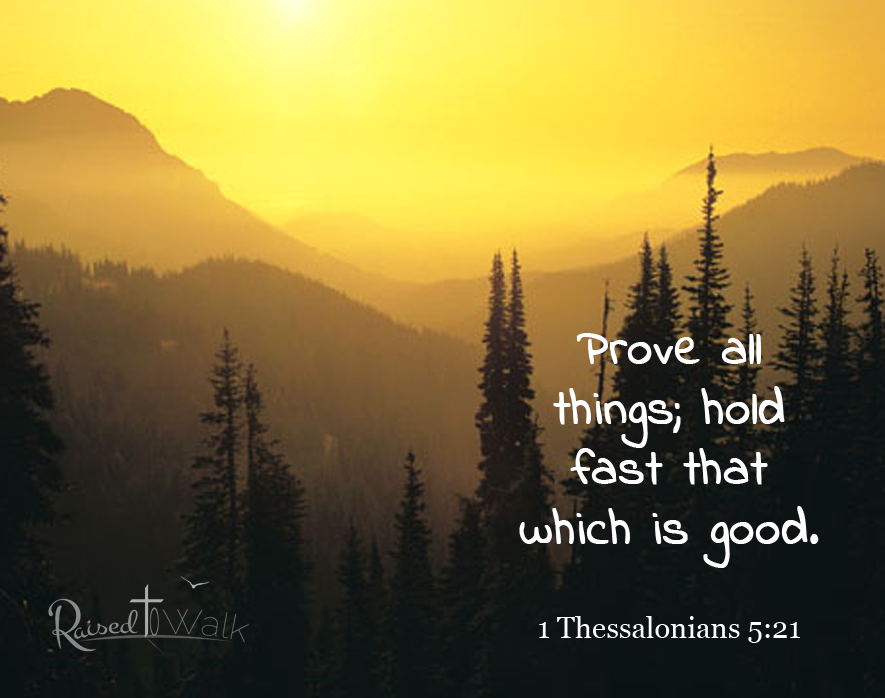 Prove all things; hold fast that which is good. ~ 1 Thessalonians 5:21 KJV
Beloved, believe not every spirit, but try the spirits whether they are of God: because many false prophets are gone out into the world. 1 John 4:1 KJV
And this is my prayer: that your love may abound more and more in knowledge and depth of insight, so that you may be able to discern what is best and be pure and blameless until the day of Christ. ~ Phillipians 1:9-10 NIV
But solid food is for the mature, who by constant use have trained themselves to distinguish good from evil. ~ Hebrews 5:14 NIV
So give your servant a discerning heart to govern your people and to distinguish between right and wrong. ~ 1 Kings 3:9 NIV
Another purpose of the gift of the discerning of spirits is for intercession.  Most of the things I have experienced have not been to determine the source (test the spirits,) but it is a notifier, a wake up alarm, to be praying for the person, situation, or place.
Is Discerning of Spirits Necessary for Today?
Personally, it just puzzles me why the thought that God gives spiritual gifts to believers to help them grow and be more effective in their walk so bothers some people.  I'm not going to get into the laundry list of reasons why the cessationism position is ridiculous in this post.  I'm just going to quote an article on discerning of spirits that makes a very valid point highlighting Jesus's own words on the necessity of it and the role it will play in the end times.
In the Olivet Prophecy, the disciples ask Jesus to reveal the sign of His return. Jesus does not give one sign but several. At the top of the list, he warns the disciples of deception, and follows it up with warnings of false prophets, false miracles, and the warning not to be deceived (see Matthew 24:4-5, 11, 23-26).

We deduce from this last warning that false "Christian" ministers and ministries will have the capability of performing convincing lying wonders and signs. These false ministers will demonstrate power—occult power—for the specific purpose of leading all people astray, including the most sincere believer.

We have a clear warning from the apostle Paul that the battles we face on a daily basis cannot be won by conventional weapons that we can attain from the world. The weapons we must seek should be spiritual, having the power to destroy arguments and every false claim that sets itself up against the knowledge of God and God's Word (II Corinthians 10:3-5). 2 Maas, David F. Forerunner. "Ready Answer," January-February 2012.  Accessed 5 August 2013. 
---